$60.00
Jura Smart Connect
Jura Smart Connect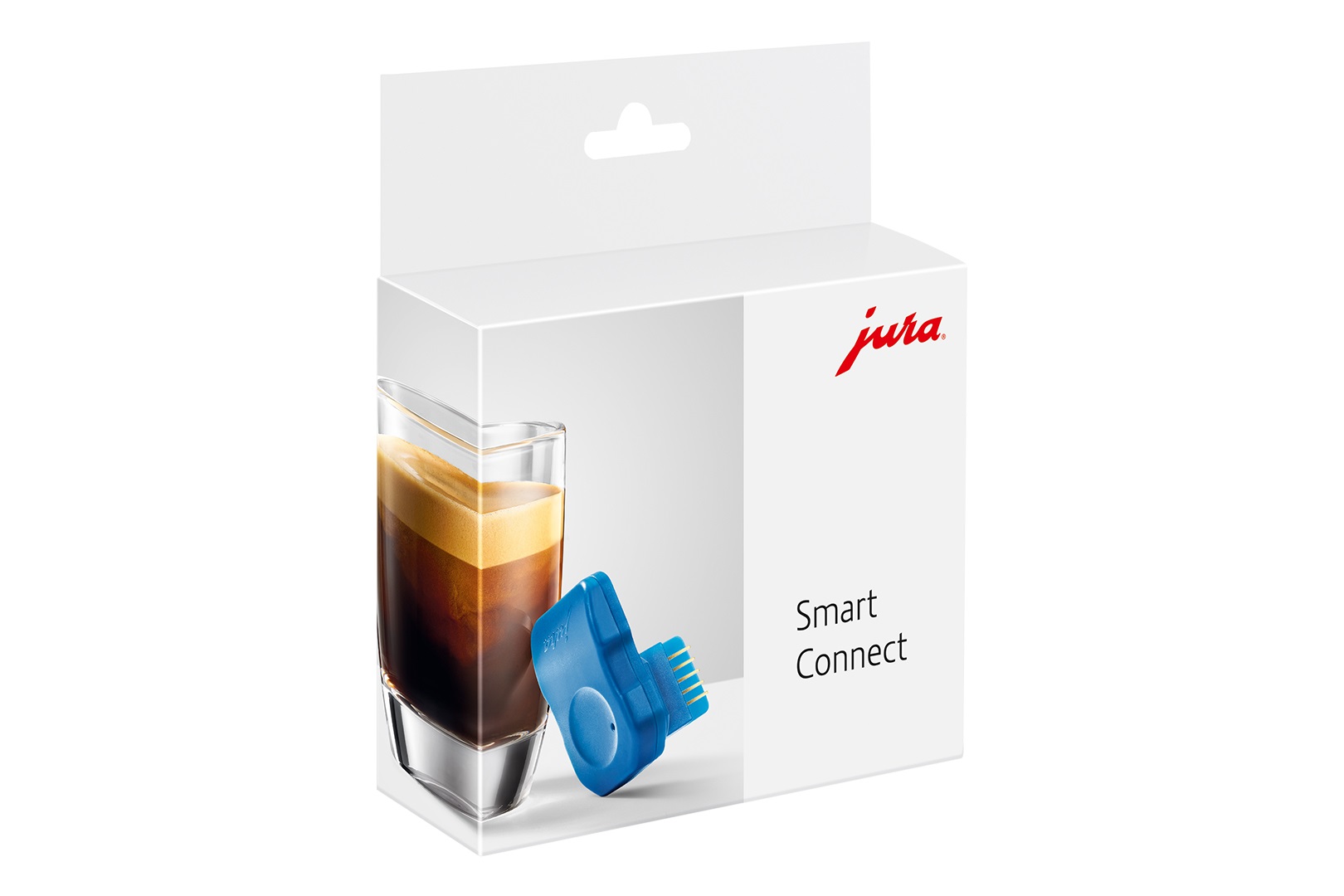 (
0
)
0
Controlling your automatic coffee machine via your smartphone or tablet is now easier than ever before thanks to JURA Smart Connect, which also enables communication with smart accessories and offers brand new programming options. The new JURA Smart Connect uses Bluetooth® communication, based on a transmitter that is simply plugged into the coffee machine. With the app you can then wirelessly operate and program the machine and link up to various accessories.
The JURA Operating Experience (J.O.E.®) brings state-of-the-art coffee machine operation to your smartphone. J.O.E.® is the most intuitive, convenient and modern way to make optimum use of all the advantages offered by JURA automatic specialty coffee machines*. With the JURA Operating Experience you can control your JURA coffee machine* from your smartphone, with all the convenience of touchscreen operation.
* J.O.E.® is compatible with all JURA coffee machines equipped with Smart Connect.
* Smart Connect is not included with Factory Serviced Machines
Technical requirements of smartphone / tablet:
Android-Version 5.1.1 or higher
iOS-Version 10.3.2 or higher
Bluetooth-Version 4.0 or higher
Compatible with:
Household
GIGA 6 (Included)
Z8 (Included)
Z6 (Included)
J6
S8
E8
E6
D6
E8 NEW (Black - 15270, Chrome - 15271)
ENA 8 (15281/15282/15284/15283)
Professional
X8 (Included)
WE8
GIGA W3 Professional
GIGA X7 Professional (only for communication with Wireless Transmitter and Cool Control)
* Smart Connect is not included with factory serviced machines.