$37.95
Toffee Goes With Coffee
Toffee Goes With Coffee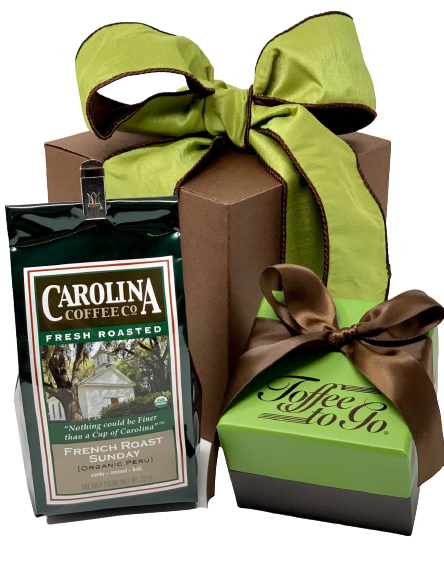 (
0
)
0
Coffee and Toffee - what a delightful combination!
You not only get to select your favorite half pound of Carolina coffee, but we'll also include a quarter pound box of mouth-watering milk chocolate almond toffee. The toffee is made in small batches using sweet creamy butter, pure cane sugar, roasted almonds and lightly sprinkled with chopped walnuts.

Gift wrapped for the season or occasion with an imprinted coffee scoop tucked inside for scooping!
1/4 pound box - gluten free
The Owens Family has tried many different toffees over the years and this is TRULY the best one ever!!!
---
You May Also Enjoy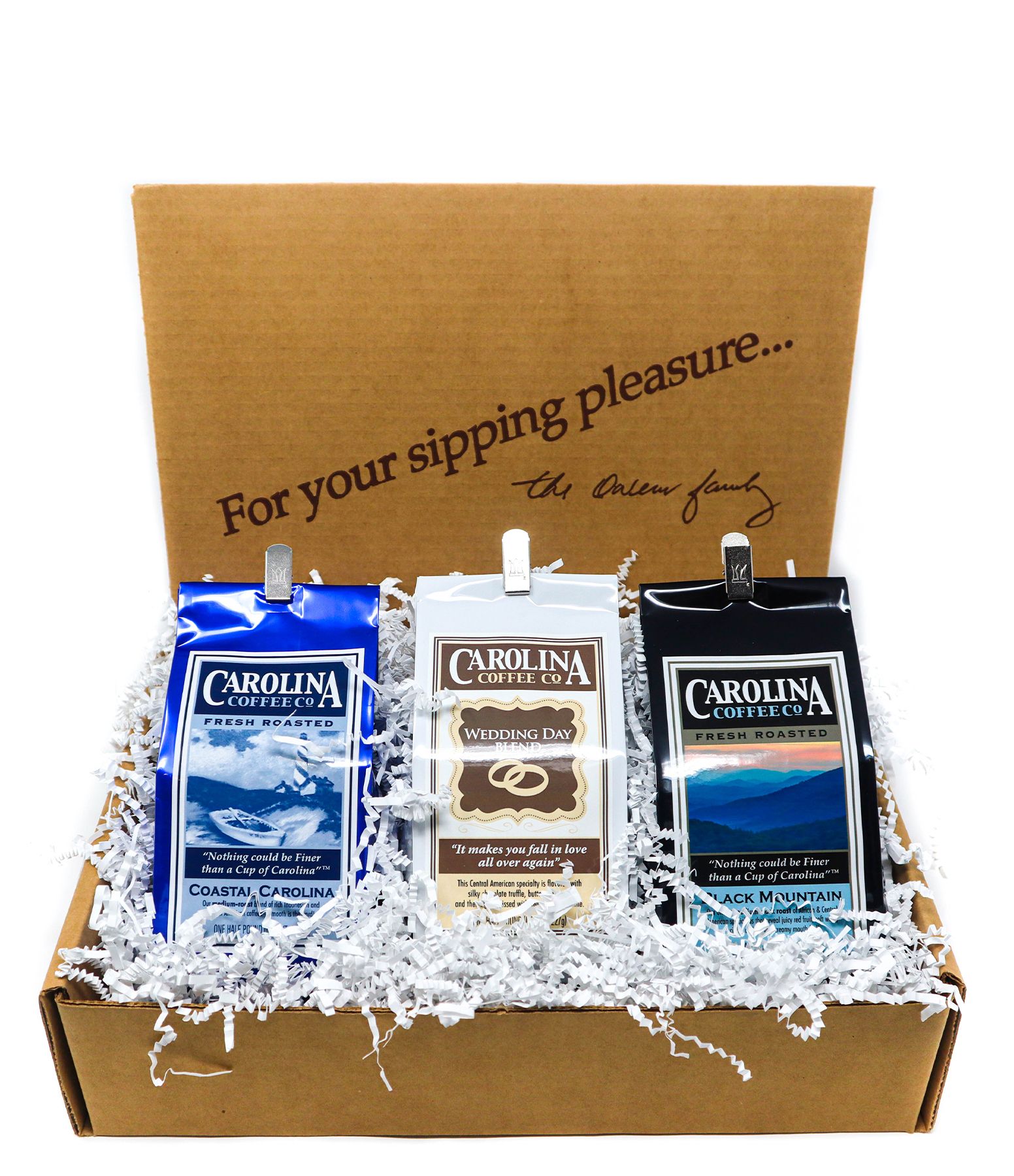 $44.95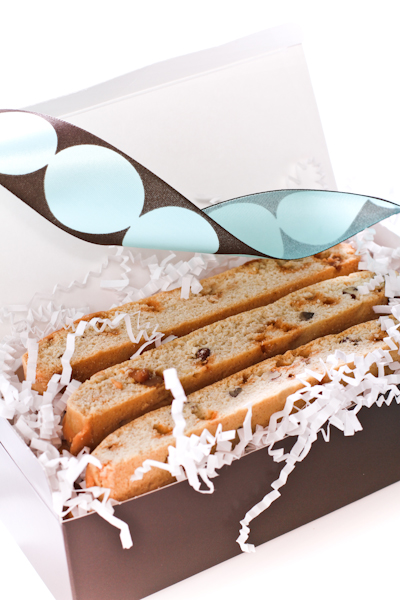 $18.95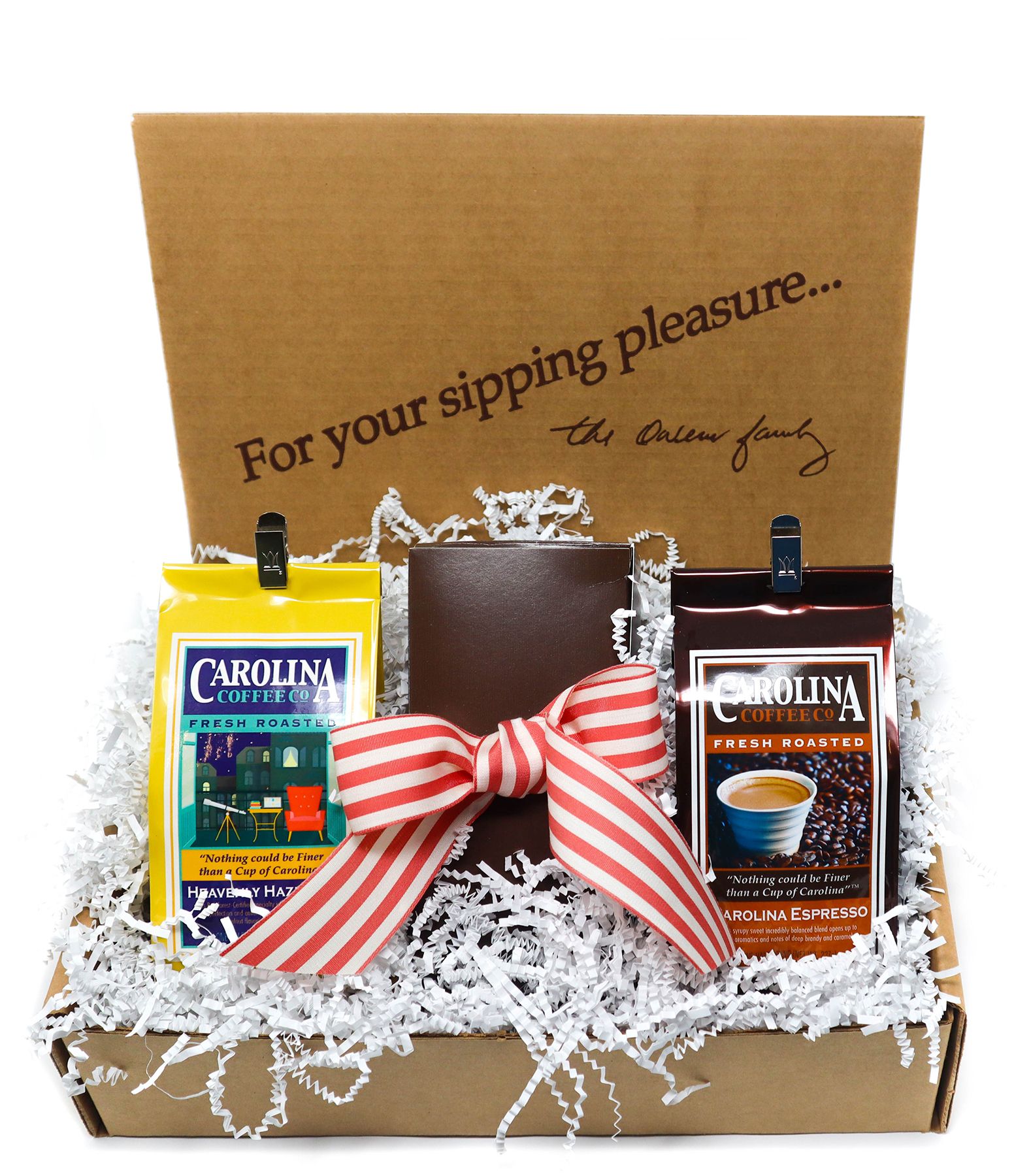 $49.95