Coffee and Maple Brown Butter Waffle Cookies
$33.50
Coffee and Maple Brown Butter Waffle Cookies
Coffee and Maple Brown Butter Waffle Cookies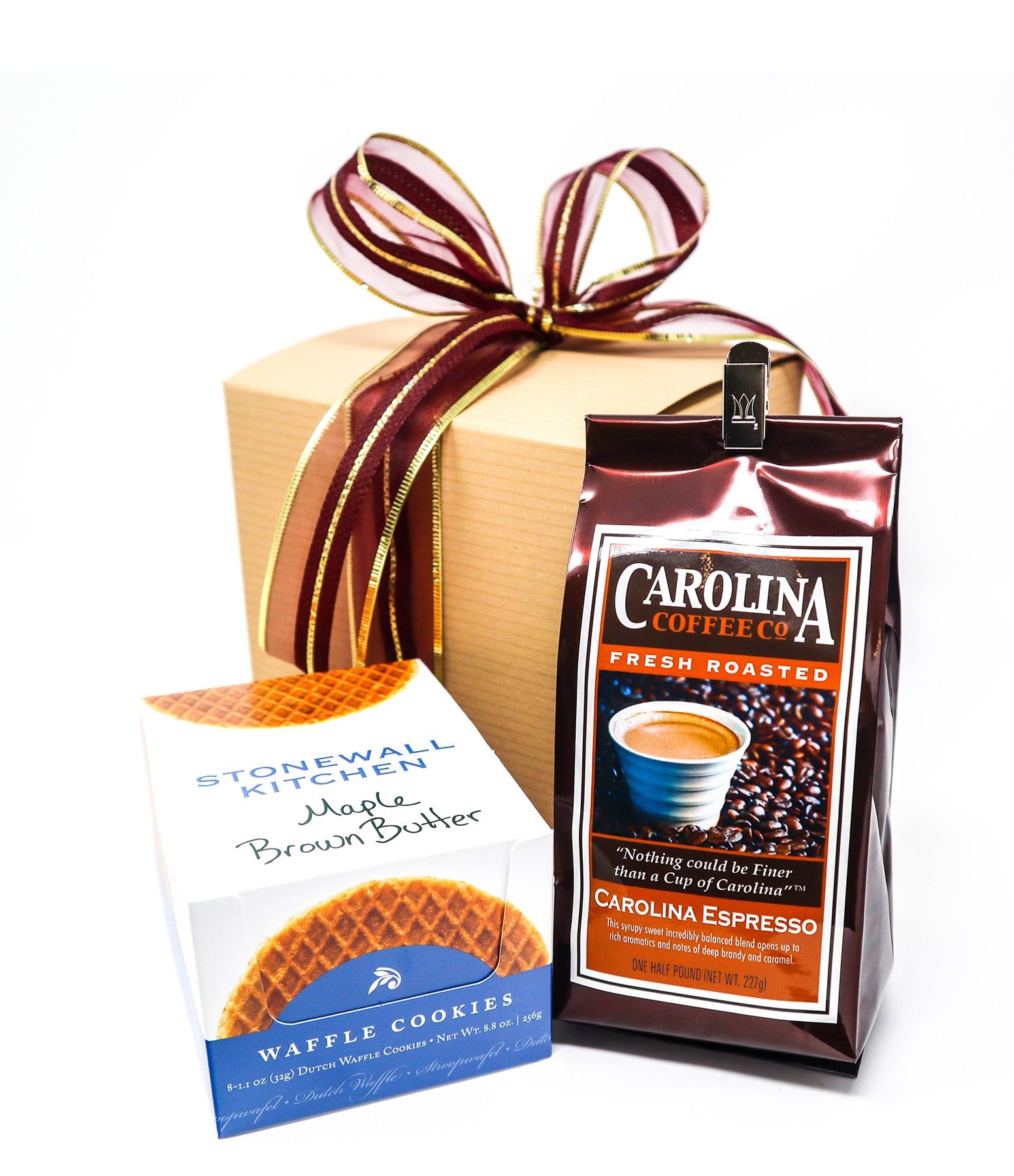 (
0
)
0
A half pound of your choice of one of our fresh-roasted coffees comes gift wrapped together with a box of 8 individually wrapped Maple Brown Butter Waffle cookies. An imprinted coffee scoop is tucked inside for scooping.

These cookies are an updated version of a stroopwafel that dates back to 19th century Europe. These waffle cookies are sandwiched together with a gooey caramel filling of sweet brown sugar, butter, molasses and a little sea salt.

Perfect to warm atop a cup of Carolina Coffee or Katy's Cocoa!
---
You May Also Enjoy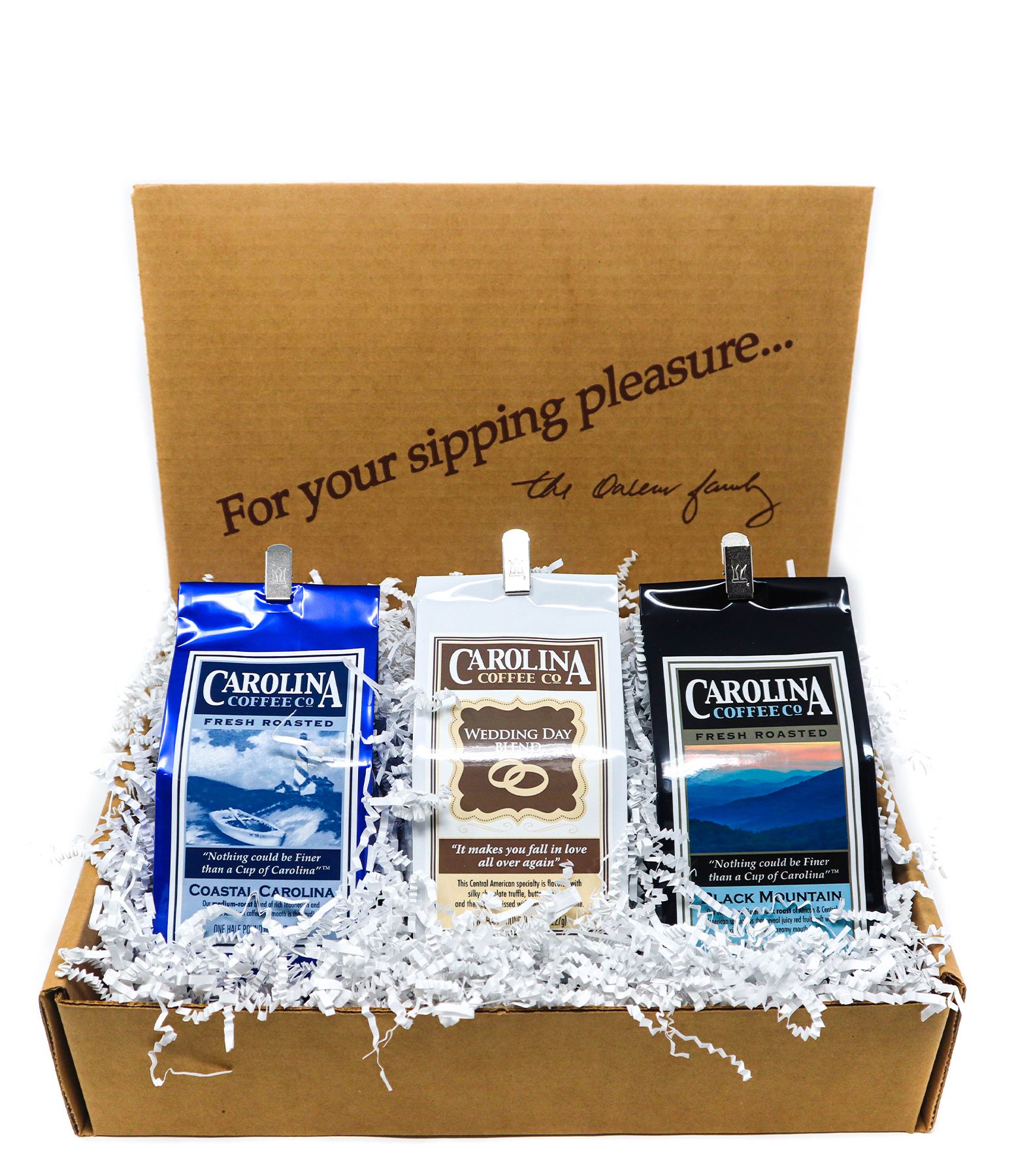 $39.95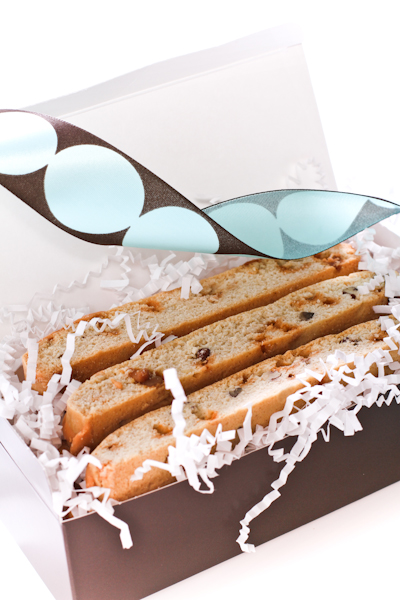 $16.95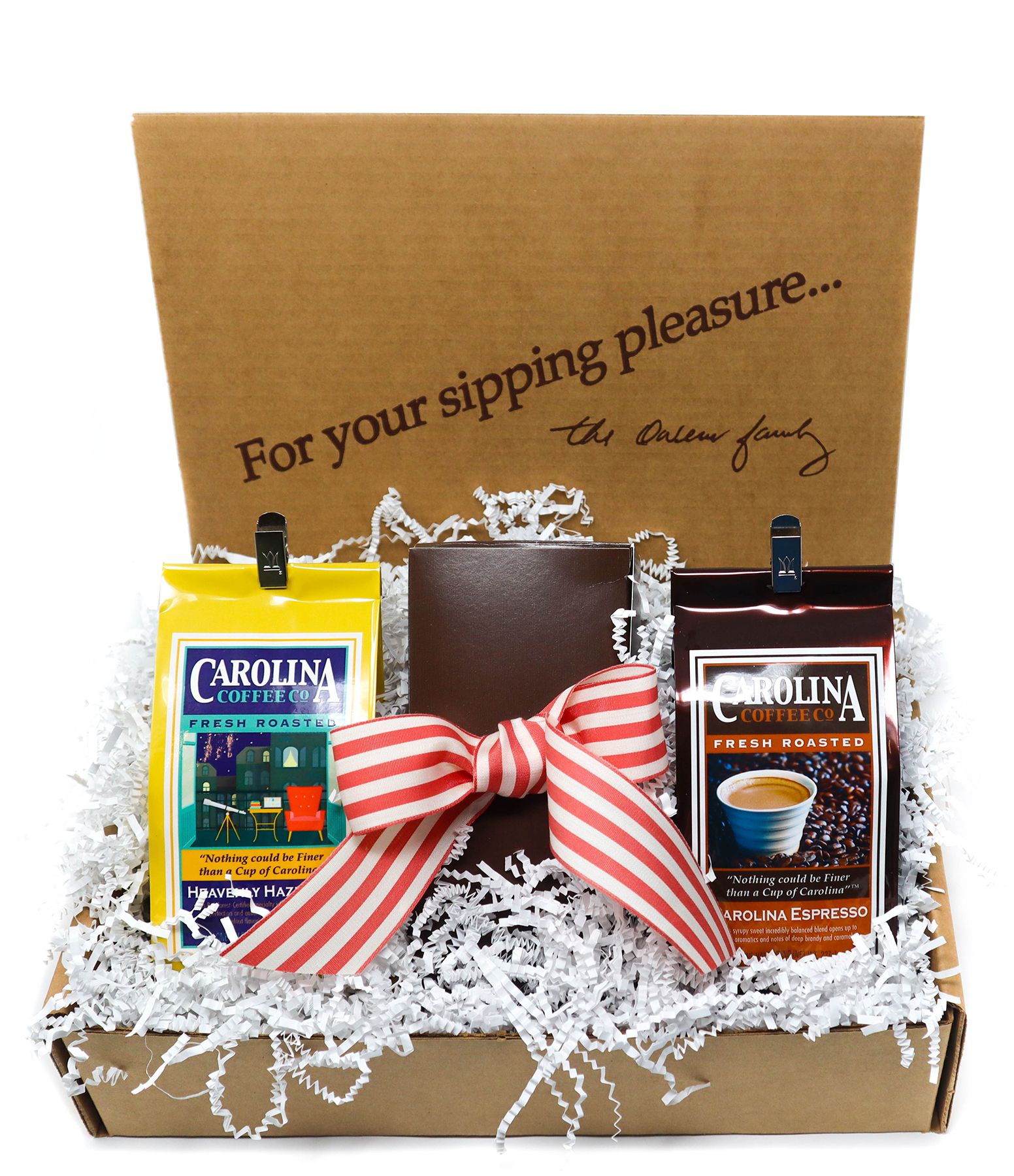 $44.95