$37.00
Airscape® Kilo - Black
Airscape® Kilo - Black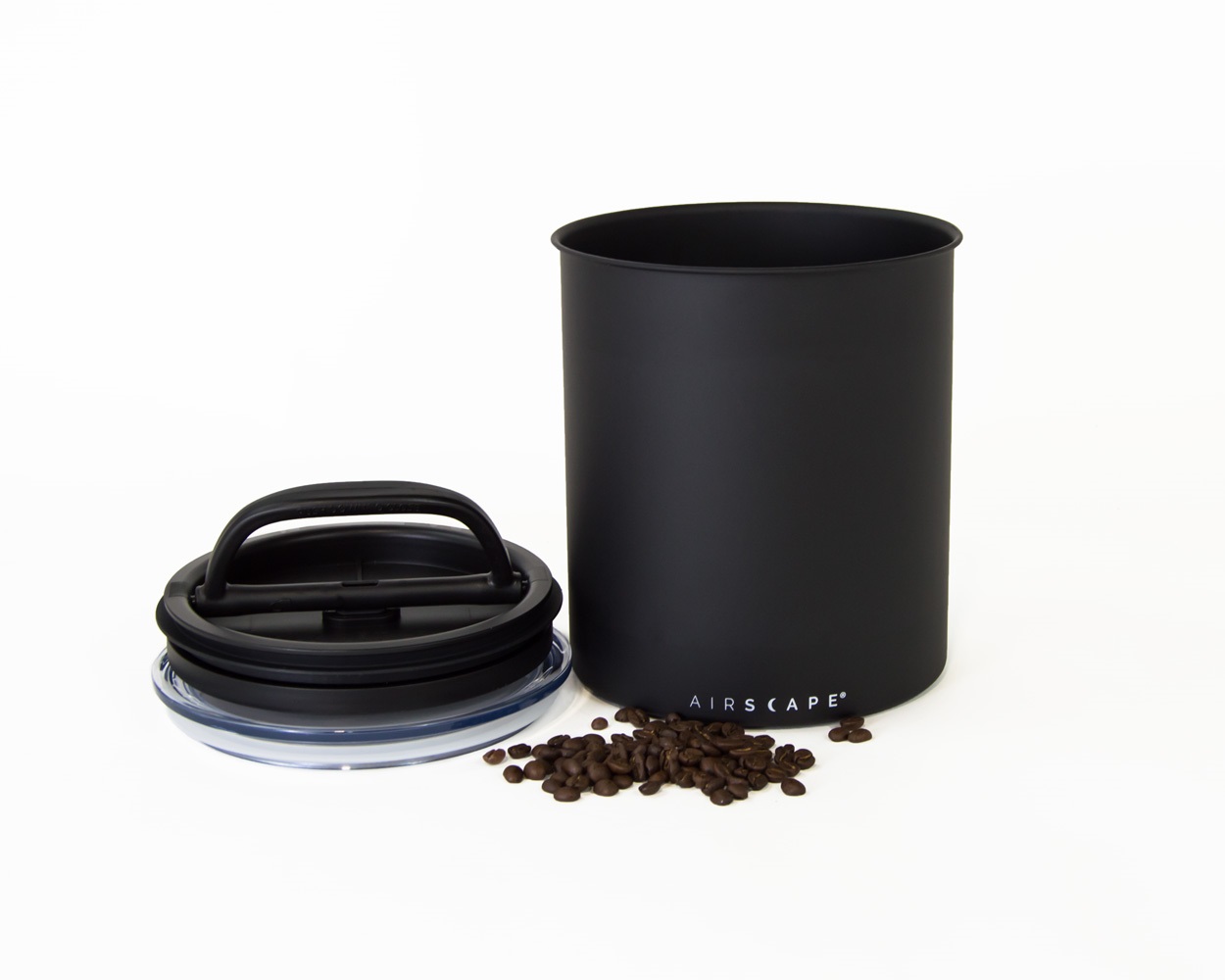 (
0
)
0
The original Airscape® coffee and food storage canister, only BIGGER! The Airscape® Kilo holds a full kilogram of coffee beans (2 1/2 lbs) or re-fill it with:
5lb flour
5lb brown sugar
2.5lb granola
3lb oats
7.5lb popcorn kernels
and so much more!
Most food storage canisters are "airtight", which means they lock air in with the contents. The Airscape® forces the freshness-destroying air out of the canister, extending the life of your coffee, tea, flour, sugar, cereal, seeds, herbs, nuts, pet food or any perishable goods, to keep what's good today, good tomorrow too!
Designed of durable, food-safe painted galvanized steel, the Airscape® Kilo canister body resists staining and odor retention. The BPA-free clear, top lid allows you to see how much is left in the container, and the inner Airscape® lid (also BPA-free) makes a fun "swooshing" noise as its pushed down, so you can actually hear it working.
Join the #RefillRevolution by reusing and refilling your Airscape® at your local coffee roaster or bulk food store.