Technivorm Moccamaster Cup- One Coffee Brewer - Polished Silver
Technivorm Moccamaster Cup- One Coffee Brewer - Polished Silver
Coming Soon!
Technivorm Moccamaster Cup- One Coffee Brewer - Polished Silver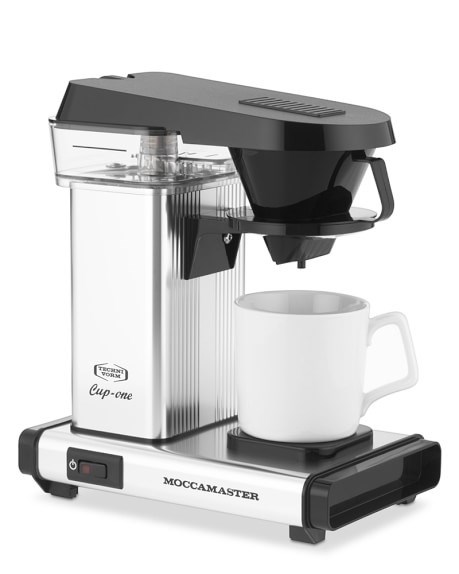 (
1
)
1
Perfect Cup of Coffee
in only six minutes
Sugg. Retail Price: $279
Our Price: $249.00
Savor the incomparable flavor of Technivorm brewing, one perfect cup at a time. The Moccamaster Cup-One offers the highest level of quality. Perfectly synchronizing brew time and temperature, this fast, consistent brewer quietly produces an excellent-tasting cup of coffee in just 4 minutes. Handmade in the Netherlands, the high-tech brewer is simple to operate.
Brews one cup at a time, up to 10-oz. cup size.
Special copper heating element keeps water temperature between 195°–205°F throughout brewing for optimum flavor and less bitterness.
To ensure a precise coffee/water contact time, a cone-shaped brew basket funnels the grind to the perfect bed depth.
Removable cup holder accommodates cups with larger bases.
Rotatable outlet-arm allows for easy access to brew basket
DIMENSIONS & MORE INFO:
Model number 69212.
Auto shutoff feature.
Several parts remove for cleaning to avoid oil and residue buildup, ensuring a great tasting coffee every time.
10 1/4" x 6 1/2" x 12" high.
10-fl.-oz. cap.
4 lb. 8oz.
1200W.
This product is intended for use in the United States and Canada and is built to United States electrical standards.
Made in the Netherlands.
---
You May Also Enjoy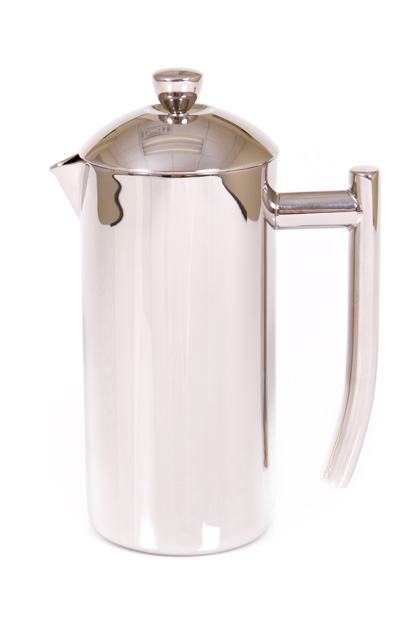 $119.95