Master the French Press for exceptional coffee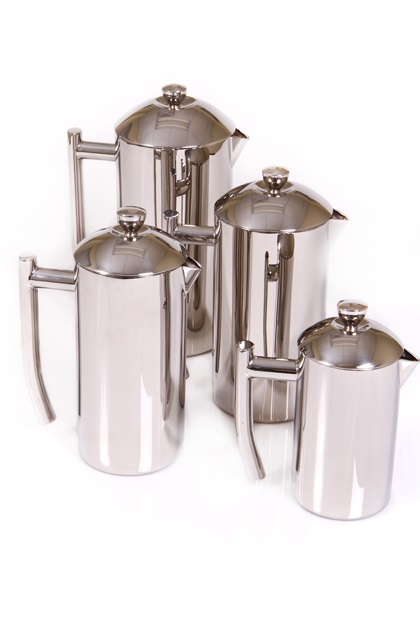 Using a French Press for your home brewing is a rewarding way to add a personal touch to any cup of coffee. The rich flavor a hand-crafted cup is truly exceptional. There's no need to be intimidated by doing things the manual way, using a French Press is easy to master:
Boil as much water as needed for the amount of coffee you'll be making.
Preheat your French Press with warm tap water.
Let your boiled water rest for a few minutes. If you're grinding your coffee beans yourself, now is a great time to take care of that.
Empty the warm water out of the French Press and add ground coffee. We suggest around 2 leveled tablespoons per cup of water.
Pour just enough hot water over the grounds to cover them. Wait just a moment to allow the grounds to expand a bit.


Add the rest of the hot water and stir.
Place the plunger over the French Press, but don't push down yet. Let the coffee brew for about 3-4 minutes.
Push the plunger down slowly.
Pour a cup and enjoy!
When you're ready to get started with your own home-brewing, check out our selection of
French Presses
,
Grinders
, and
Gourmet Coffees
.